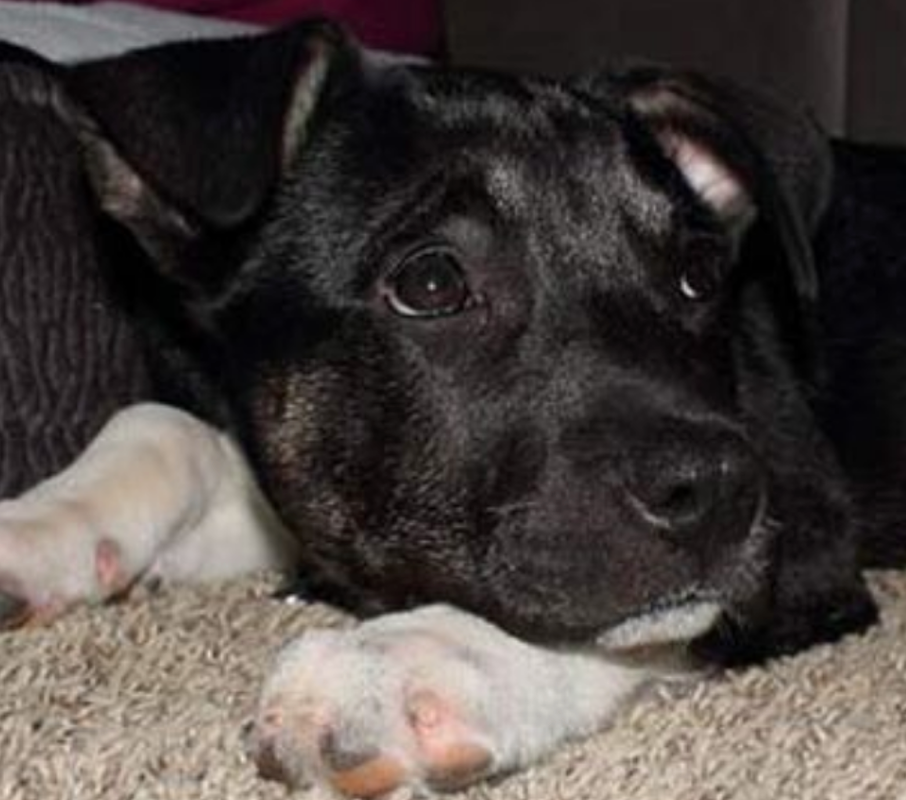 Two weeks after he was adopted, Hunter, a three-month old Husky, was nestled under the kitchen table. 
Jill stirred the spaghetti sauce on the stove as her husband Tim called the girls to supper. 
"Do you like spaghetti, Hunter?" asked Tim, playfully ruffling the pup's black and white fur. 
Jill joked that with their head colds, he was probably the only one who could smell the sauce. She turned down the gas flame to simmer and then poured the spaghetti into a strainer. 
A couple hours later the girls were sound asleep. Trying to shake their head colds, Jill and Tim also turned in early. 
Hunter was snuggled into his favorite spot…at the end of the Jill and Tim's bed. Starting to snooze, he had it pretty doggone good. We can imagine he was still thinking about that delicious smell of Jill's cooking. What did Tim call it?Spaaa-get-tea? 
Hunter sniffed. Wait. That's not spaaa-get-tea. It's something pungent! He sprung up! Began running back and forth on the bed, whining. 
Jill, awaked and dazed, shushed him. 
Hunter then leapt from the bed, bolting to the top of the stairs. He looked back at Jill, then headed down. Jill followed. 
Hunter was standing at the stove. 
Now through her stuffy nose she could clearly smell the distasteful odor of gas! The burner was still on "simmer" but the flame had gone out! 
"Tim!" she yelled, turning it off, and flinging open the back door. 
The two of them whipped towels in the air, finally plopping down at the kitchen table to count their Godwink/dogwink blessings. 
Two weeks to the day since Hunter joined the family, he saved them from potential disaster. "He's our hero," they concluded, glancing around to praise him. But …where was he? 
Soon they discovered their pup … sound asleep at the bottom of the bed. Honestly, being a hero is sometimes exhausting.
Good wishes for Godwinks & Dogwinks
SQuire
The book DOGWINKS now available for PreOrder... Audiobook available now.