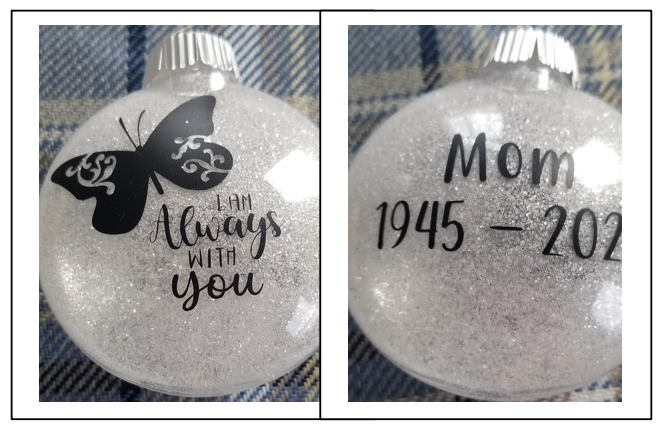 "I knew my FIRST CHRISTMAS WITHOUT MOM was going to be difficult. Honestly, I was dreading it.
 
On Sunday, after church, I stopped at the mailbox to pull out a few day's worth of accumulated mail.
 
I looked at the small package in my hand. The sender was no one I recognized. I tossed it onto the car seat and drove home.
 
After lunch I gave in to my curiosity and opened it.
I was wide-eyed. Then, teary-eyed.
 
It was a Christmas Ornament that said … "I'M ALWAYS WITH YOU. MOM"
 
What? Who could have sent it? Was it from Mom before she went to heaven?
 
I couldn't know, but it was exactly the Godwink I needed to COMFORT my HURTING HEART."
 
C Norman
•••

That's the way Godwinks happen in our lives … they arrive as MYSTERIOUS GIFTS … sometimes in your mailbox … and out of the blue.

They are SPIRIT LIFTERS … usually with a story you can tell others to build their faith, as well.
 
Look for your Godwinks this Christmas season … they may be closer than you think.
 
SQuire & Louise