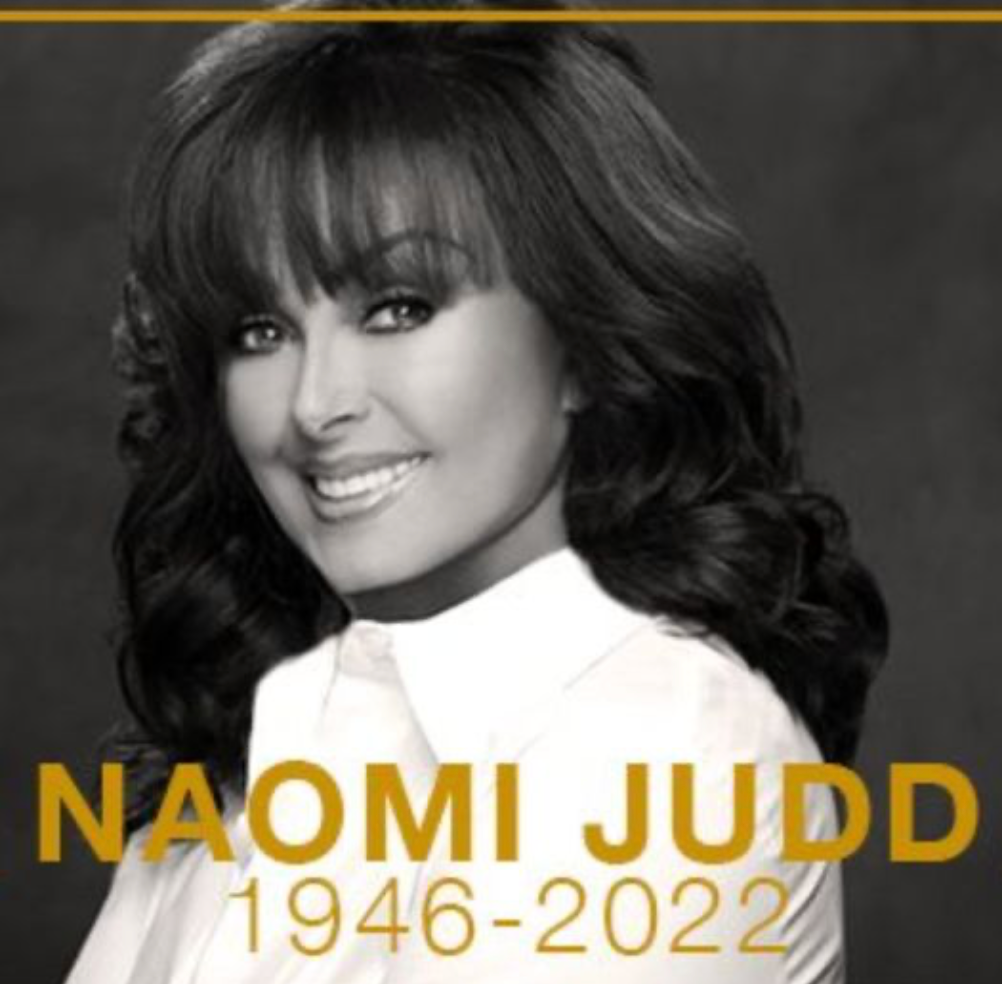 Sadly Naomi Judd wrote in her book "River of Time" about "suffering through years of Severe Treatment Resistant Depression, the roller-coaster effects of antidepressant drugs and, at her lowest points, thoughts of suicide."
Godwinker Shelly Herman and her husband watched the beautiful televised celebration of life for Naomi.
She wrote:
"I couldn't help but notice the card at the end of the credits for the National Alliance On Mental Illness. Its initials spell out her name."