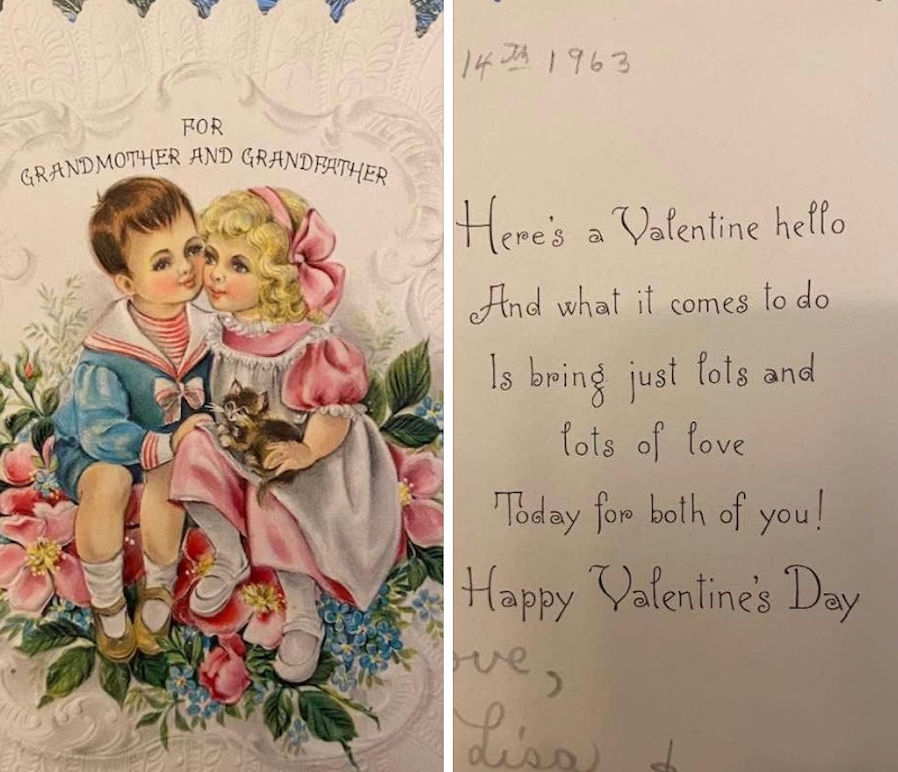 "I had an incredible Godwink blessing last week for my birthday.
My friend and I were visiting an antique shop in Tyler and I saw this greeting card.
I've always been attracted to OLD TIMEY VALENTINES. When I opened it, I COULD HARDLY SPEAK. The card had been SIGNED by ME in 1963 … and given to my grandparents!
My grandmother wrote the date at the top of the card.
It was my 'Happy Birthday from heaven … especially when the shop owner gave me the card saying, 'it's already yours… and priceless anyway!'"
Lisa Rice Jones
••••
Isn't that just like God?
On her birthday… Lisa was tangibly connected with a card that had been physically held by her ... and her beloved grandparents ... 59 years earlier. 
Can we say, "whew… what are the odds of that!"
SQuire