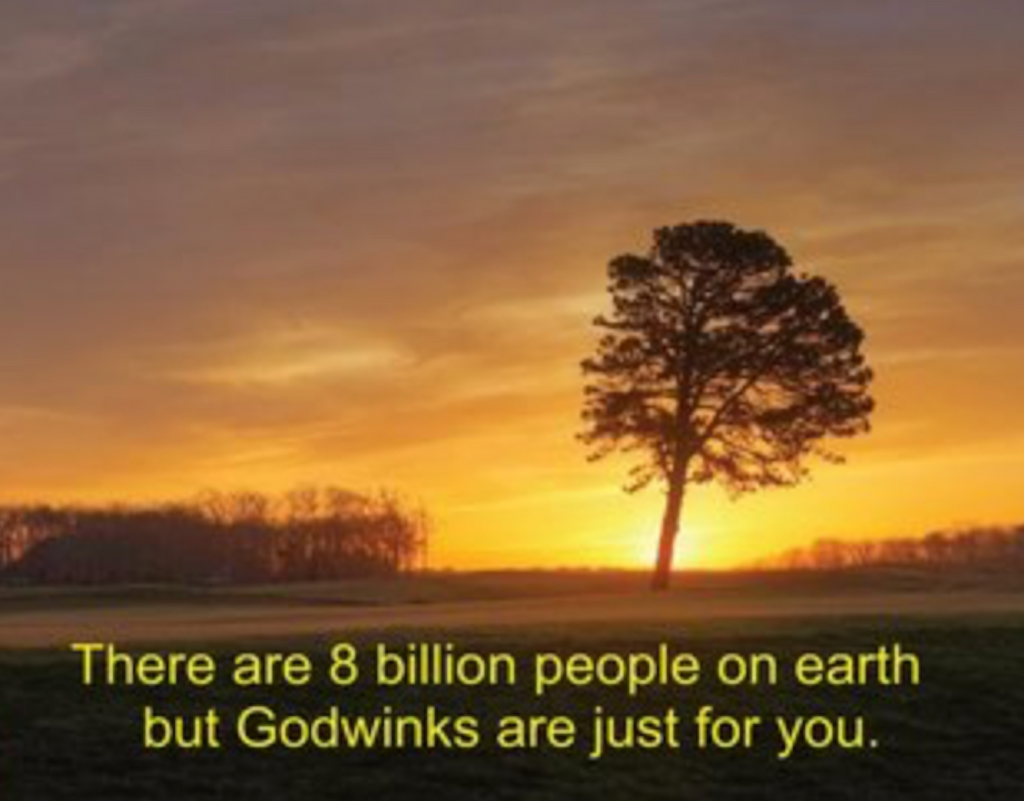 "They refurbished the auditorium of a school in our community creating a lovely 600 seat theater. People were offered the opportunity to buy plaques with a NAME ON IT to be placed on the backs of the new chairs.
I purchased one to HONOR DAD who had graduated to heaven a few years prior.
Recently my daughter was attending an event at that school for a special friend. The auditorium was packed when she arrived … very few seats were left. Feeling stressed, she made her way to one of them.
As she got situated, she looked in front of her. There was the plaque … honoring her GRANDFATHER!
Out of 600 seats, the one waiting for her, ended up being JUST FOR HER. It gave us chills, and we thought of your Godwinks."
Becky Stroebel-Johnson
••••
The small moments of hope and encouragement, sent directly to you from above … particularly when you're feeling anxiety … are Godwinks; personal gifts, just for you.
May you have boundless Godwinks today!
SQuire