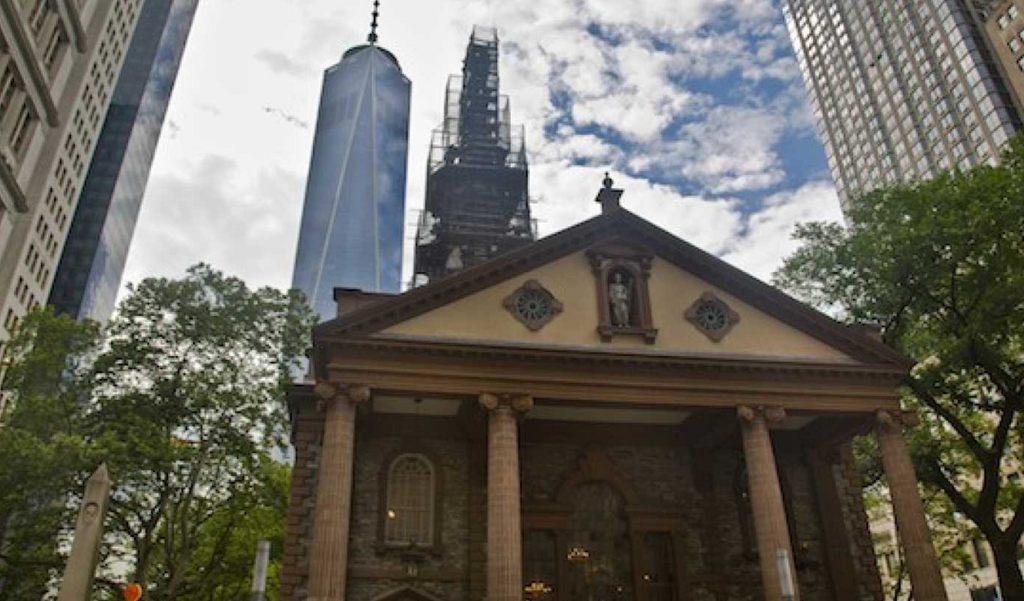 "Almost daily I walk by the historic St. Paul's Chapel, "The Little Chapel that Stood."
It's located steps from Ground Zero. Yet, on 9/11, it somehow survived without a scratch. Not even a broken window.
This wasn't the first time St. Paul's Chapel experienced a miracle. The Daily News reported that the chapel also "stood unscathed" during the Great Fire of 1776.
(SQuire's note: Could there be any connection with the fact that George Washington, our newly inaugurated president would also pray there?]
What does it mean that this little chapel has withstood so much, even when the world around it crumbled, not once but twice?"
Diana Aydin (originally for Guideposts)
••••
It's fun to realize that Godwinks have occurred all through history ... and in fact, all through the Bible. To me, that's a validation that the Godwink Thesis is getting stronger and stronger with every revelation ... every true story.
If Godwinks fascinate you, you might like to window shop among the 12 books filled with astonishing Godwink stories on this site. Or, watch a few of the videos about Godwinks seen on NBC Today, Hulu, and Pureflix. Some stories have even found their way into Hallmark's highly popular Godwink Movie Series.
May you be blessed with wondrous Godwinks more and more.
SQuire