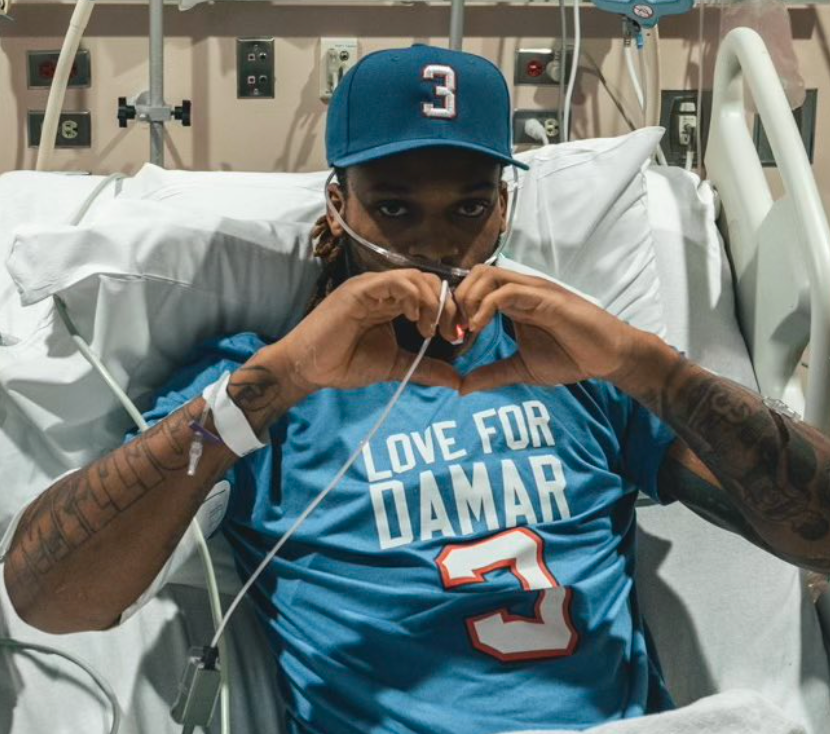 On Sunday the NUMBER 3 was on everyone's mind as the Buffalo Bills began play against the New England Patriots.
 
In Buffalo's Highmark Stadium it was freezing ... 33 DEGREES.
 
One week earlier, the world's attention was on DAMAR HAMLIN, who wears JERSEY #3, the Bills 24 year old star safety.
  
When Damar was hit, lay motionless, went into cardiac arrest and was not expected to be revived without brain damage, players of both teams fell to their knees in prayer.
 
Those heartfelt images on the television screen sent millions of others in Buffalo, across America, and around the globe into their own prayers for a young man with whom they connected spiritually.
 
Then the miracle happened: 3 days later Damar awoke in a hospital room! He spoke 3 WORDS … "Did we win?" … and doctors announced he was neurologically intact!
 
Before the game Sunday, Bill's quarterback Josh Allen said, "We want to go out there and play for #3" … and every Bills player wore a small "#3" at the top of their jerseys.
 
As a fitting Godwink, on the first play, for the first time in 3 years and 3 months, the Bills returned a kickoff for a touchdown.
 
As Damar cheered from his hospital bed the Bills caught 3 interceptions and won 35-23!
 
That meant the Bills were 13 and 3 for the season!
And yesterday ... as everyone spoke of the amazing power of prayer ... Damar was discharged from the hospital!
 
Thank you, thank you, thank you!
 
Three thanks for every Godwink!.
  
SQuire