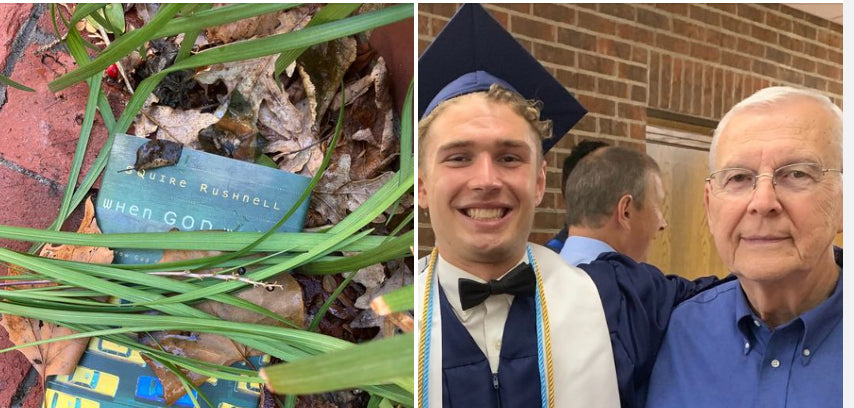 This story exemplifies a GODWINK PRINCIPLE:
                         When the threads of divine alignment intersect,
                         there's always a Godwink
"I've spread the Godwink word to my friends and family … especially my grandson a student at NC State University.
By email I've told him stories I've read in 'When God Winks at You', hoping he'd show an interest."
This is note from my Grandson:
"Two years ago on a walk I found a book on the side of the road. Back at my apartment, I tossed it into a huge box of random stuff and completely forgot about it.
Last night , thinking about the Godwink's you talk about, I concluded I needed to get a copy of one of those books.
Then it hit me. I dug into that box and the book I found on the street two years before was the same one you were talking about!"
Jack Bartle
••••
God doesn't waste a thing. Someone loses a book … Jack's grandson finds it… and two years later, find's it again to discover the Godwink!
See? You've learned the principle of Divine Alignment and Godwinks!
May you have eyes to see all your winks today.
SQuire
Need a gift for a housewarming... graduation... or someone who is hurting?
People love to give the gift of hope ... one of 12 books introducing the concept of Godwinks. Each one is signed and comes with a free greeting card.