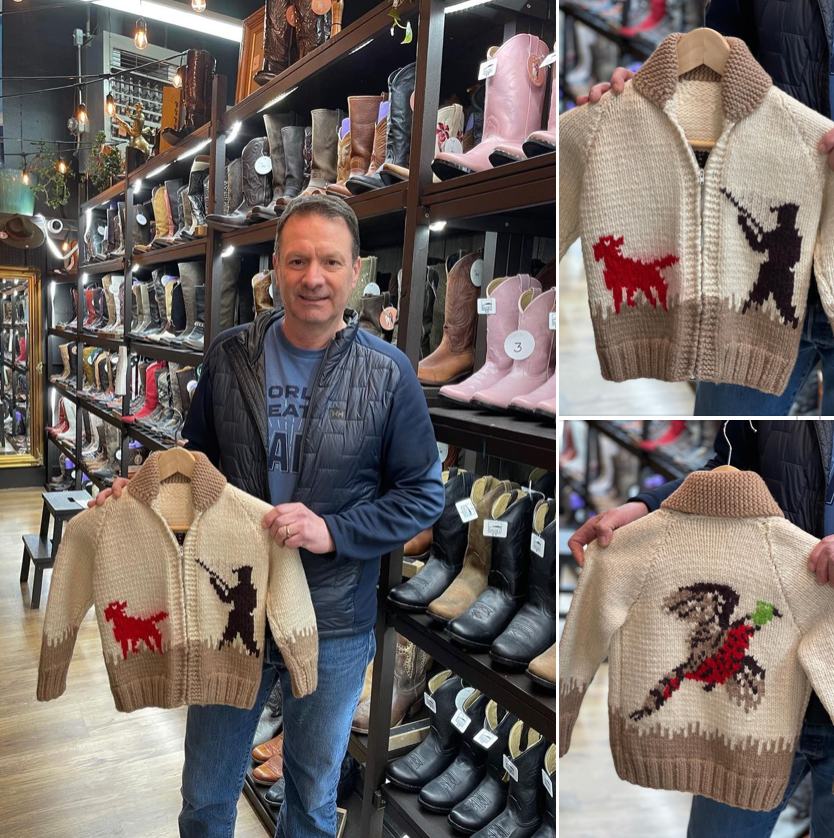 "Doug Petit wasn't in our shop more than five minutes when he spied a LITTLE HAND KNIT SWEATER up high, almost out of reach.
He looked stunned and asked, 'Where did you get that sweater? I was 4 years old in 1965 when my Grandma knit it for me!'
We were shocked and told him we'd found the sweater at a little antique store in Marysville.
'I grew up in Marysville!' he said, just before purchasing it for a grandchild."
In their creative shop near Seattle*, Jac and Jill probably have more Godwinks than they can count. But this one … a customer walking through the door and finding a sweater lovingly made for him by his grandmother 57 years before … was truly extraordinary.
That's the way Godwinks work: They usually walk into your life and almost always make you shout "WOW"!
If this story makes you think of someone you love ... or really, really like ... our Godwinks shop has the cutest
PUP LOVE CARDS
for any season. They're free with any signed book (Such as "
Godwinks on Love
," hint, hint.)
May your day be bursting in Godwinks!