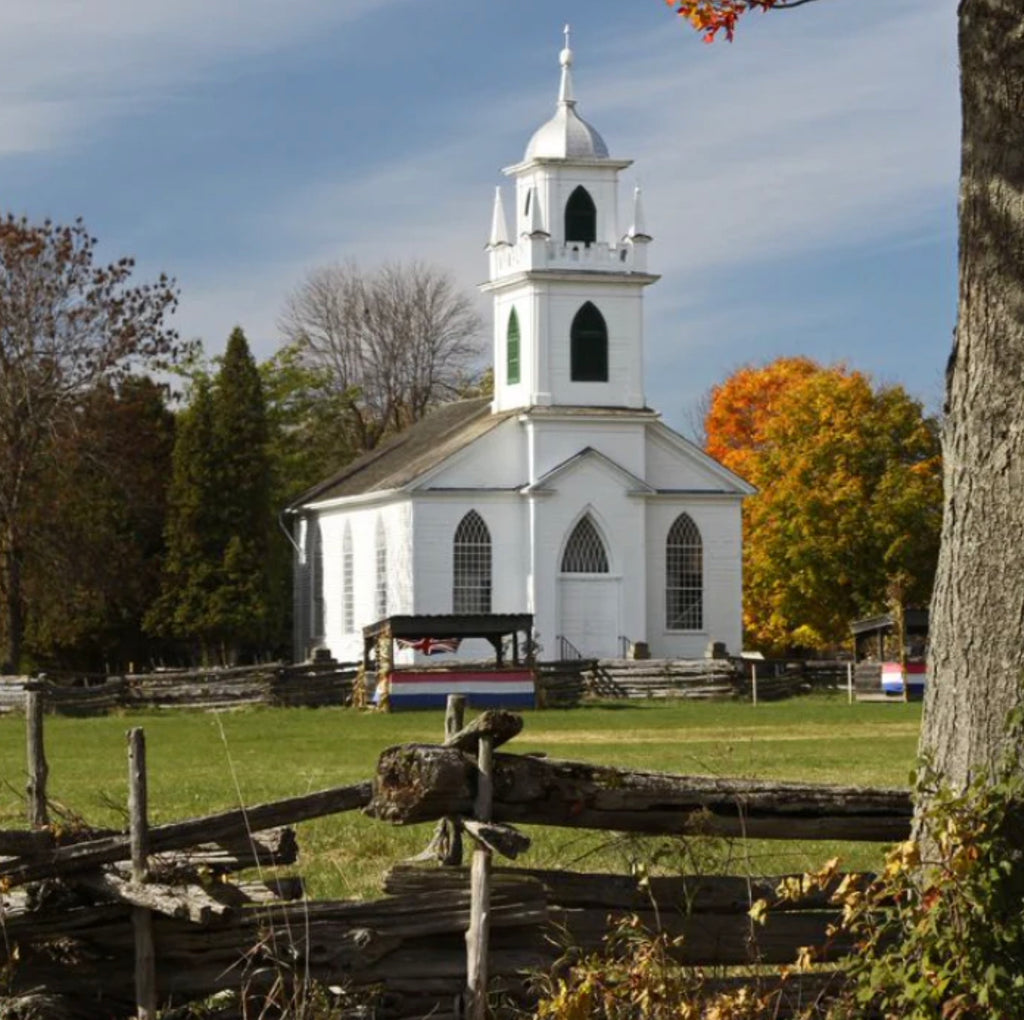 "A little before dark my husband and I drove to a farm to look after the animals of a couple on vacation.
Along the seldom traveled road we passed a cute little COUNTRY CHURCH. I recognized the LONE CAR of a DEAR FRIEND, the only car in the parking lot.
I concluded she was SEEKING SOLACE at the church.
Forty-five minutes later, on the drive back, I saw that her car was STILL THERE. Something NUDGED me.
'SOMETHING'S WRONG. Turn around,' I burst out to my husband.
As we pulled up my friend had a SAD-SCARED-LOOK on her face that quickly VANISHED when she recognized me
As it turned out, she had stopped at the vacant church to allow her SPECIAL NEEDS SON to play on the church playground. It was a calm and quiet place for him.
Then she made a horrible discovery. As her son jumped out of the car barefoot, he had accidentally LOCKED the DOORS. Inside were her phone, her keys, and his shoes! As the hours passed it was becoming colder.
There were NO nearby HOUSES and almost four miles to a main road. So, while her son happily played, SHE PRAYED! She kept asking God for help, although, she couldn't imagine how He could get her out of that predicament.
And then, there I was. DRIVING BY, getting NUDGED from above!
We gave them a ride back home and my friend was able to retrieve her car when her husband got home.
Aren't those little nudges, awesome? Moral of the story: listen …God is always speaking to us! And Godwinks follow."
The key phrase in this delightful story is this: "SHE PRAYED."
Simultaneously, Diane was NOT ONLY Divinely Aligned to be at the right place at the right time... she received DIVINE NUDGES to see if anything was wrong."
Can we all say, "Thank God she did!"
To learn more about the amazing principles of "Godwinks & Divine Alignment" click here.
Good wishes for unbelievable Godwinks...just in time!
SQuire