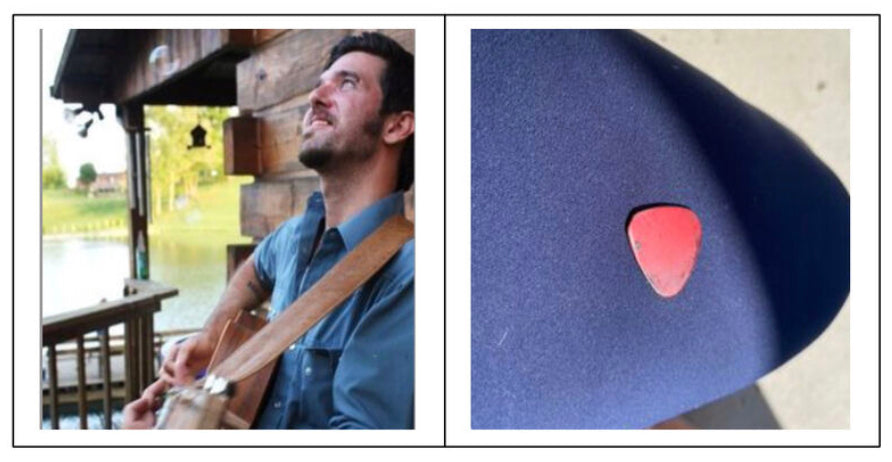 "Our 37-year-old son Jon DIED SUDDENLY of cardiac arrest in February.
We're a very close family and that was so unexpected. The grief has been horrific.
Jon was a MUSICIAN… good at several instruments … but LOVED playing his own songs on his acoustic GUITAR.
We purchased that guitar for his sixteenth birthday. For hours he'd sit on a BENCH on the PORCH playing his guitar. It got him through a lot of heartbreak.
Two weeks ago, approaching his birthday… a really tough day… I felt PULLED to go out onto the front porch and sit on HIS BENCH.
I CRIED and PRAYED… asking God to please let me know our son was hearing me.
The sun got very WARM. So, talking to him, I MOVED to a shaded area.
Walking by a rocking chair I looked down and there was one of Jon's RED guitar PICS!
Why had no one seen it during the months before?
I knew immediately God heard my prayer… and that was a Godwink!"
Particularly when we are HURTING, God uses Godwinks to part the veil between heaven and earth … allowing us to connect with loved ones in the supernatural world.
For Jill that gift ... an answered prayer… provided COMFORT to help her CARRY ON.
May you have Godwinks today… and the eyes to see them.