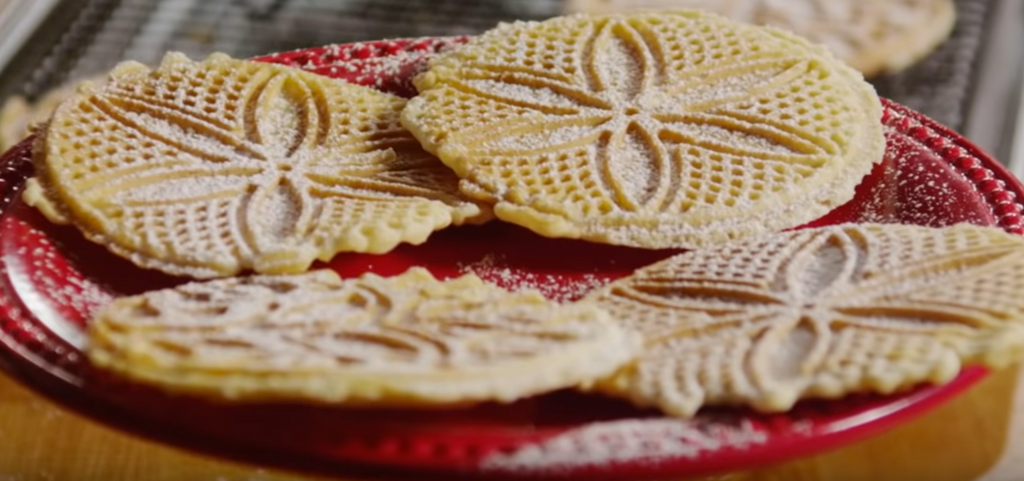 Christmas is the most joyful holiday of the year. Yet, if you've lost loved ones, it can also be a time of heartbreak. Sadly, I became a member of that group this year. This will be the first Christmas without my 101 year-old mom Grace. Even though I know she'll be celebrating up there in her new heavenly home, I'll miss her smiling face at our Christmas table.
I'm thankful that I will be spending Christmas with my step daughters Robin and Hilary. Sadly, they also lost their mom this year.  So, I'm sure we'll be shedding tears together, along with miles of smiles for the lives they lived.
Robin had a great idea for Thanksgiving. She decided to make one of her mom's favorite recipes, apple pie.
As Robin pulled out the Crisco-stained card from her mom's recipe box, she felt a warm connection. With every ingredient she thanked God for the gift of her mom's apple-pie-love. Hands down, it was the tastiest dessert at the holiday table.
I thought I'd try Robin's wonderful example. So, this Christmas I've started making MY mom's favorite holiday recipe … Pizzelles! Lugging her well-worn Pizzelle maker up from the basement, I've already begun carrying-on her tradition … preparing little bags and boxes of tasty gifts for family and friends.
As I stood at the kitchen counter, my memories returned to that day, as a little girl, when I was so excited; Mom allowed me to make Pizzelles next to her for the first time. Powdered sugar was spattered all over my face, hands and clothing. And you should've seen my dog Spotty! She looked more like Casper the Ghost!
If you are struggling with grief over the holidays, thank God for Christmases past … those times when a loved one helped you start a new tradition of sweet memories!
Wishes for delicious Christmas Godwinks.
Louise (and SQuire)