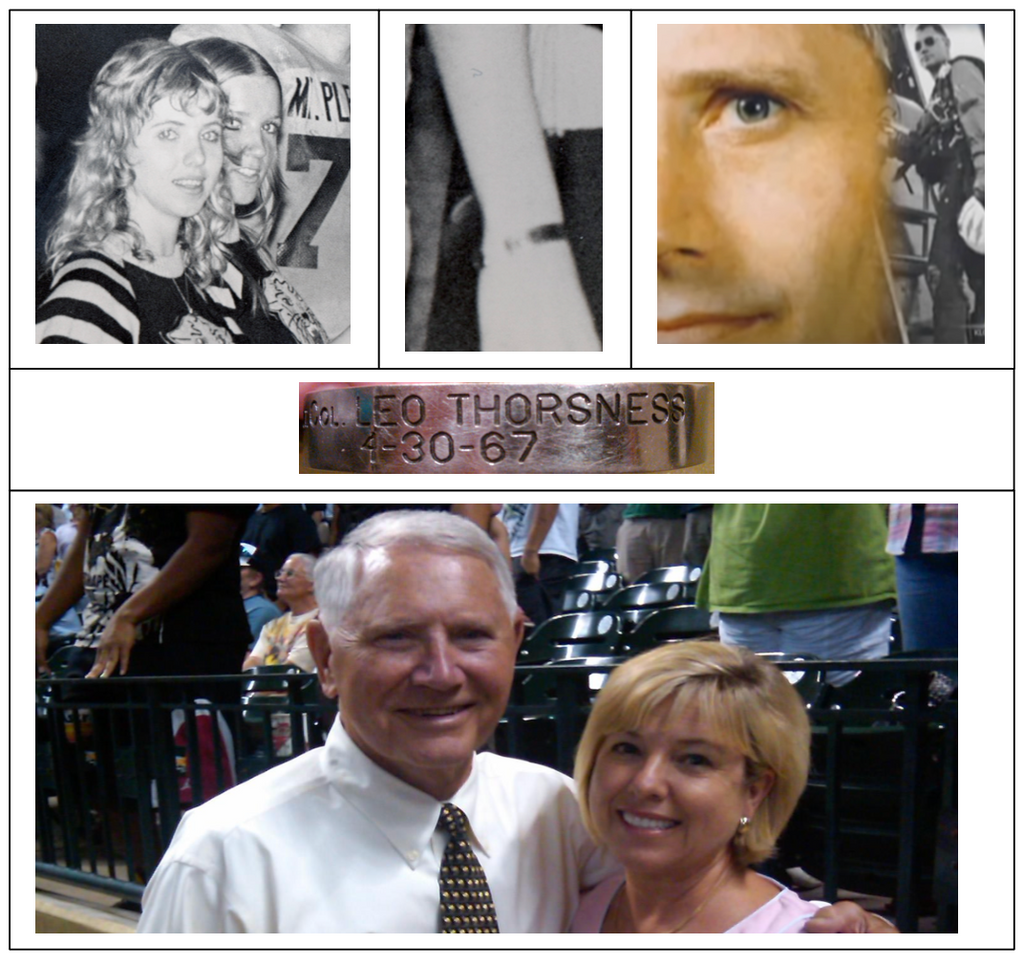 On this Veteran's Day our minds travel to the amazing Godwink story of the teenage cheerleader from a place called Mount Pleasant.
Jane Ellis wore a $2.50 copper bracelet with the name of a Prisoner of War…Col Leo Thorsness… who later won the Congressional Medal of Honor.
He said her prayers kept him alive.
Please enjoy the story in Jane's actual voice on the first episode of Godwinks on NBC Today.
Godwink wishes to all of our brave veterans, everywhere.
SQuire & Louise