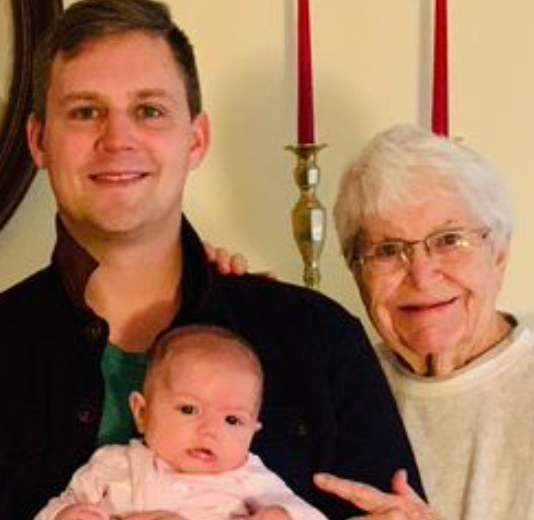 "My MOM, mostly a shut-in at 88, was looking forward to seeing our family on THANKSGIVING. But, at the last minute everyone got SICK and we all had to CANCEL our TRAVEL plans.
Mom began to FRET at the prospect of being ALONE with nothing in the freezer.
The family conferred from different parts of the country. My son in Seattle called her favorite restaurant. It was CLOSED for the holiday.
However ... the owner happened to be there and picked up the phone.
The compassionate restauranteur, Joey, went to HIS OWN HOME, filled up some containers of fresh out-of-the-oven TURKEY and FIXINGS, and drove it to Mom ... FREE of CHARGE!
Mom said it was the best stuffing she had ever had!
She also had a PICTURE taken with RESTAURANTEUR JOEY and his baby, leaving her feeling truly LOVED!
Definitely a GODWINK."
Carol Wallace Gravante
•••

Joey is what we call a "Godwink Link" … a deliverer of a Godwink to someone else, often without even realizing they're doing it.
As you get ready for your THANKSGIVING holiday we send you wishes of joy, peace, and the lifting of any uncertainty that has been weighing down upon you lately.
Godwinks are faith-builders. Look for them!


SQuire