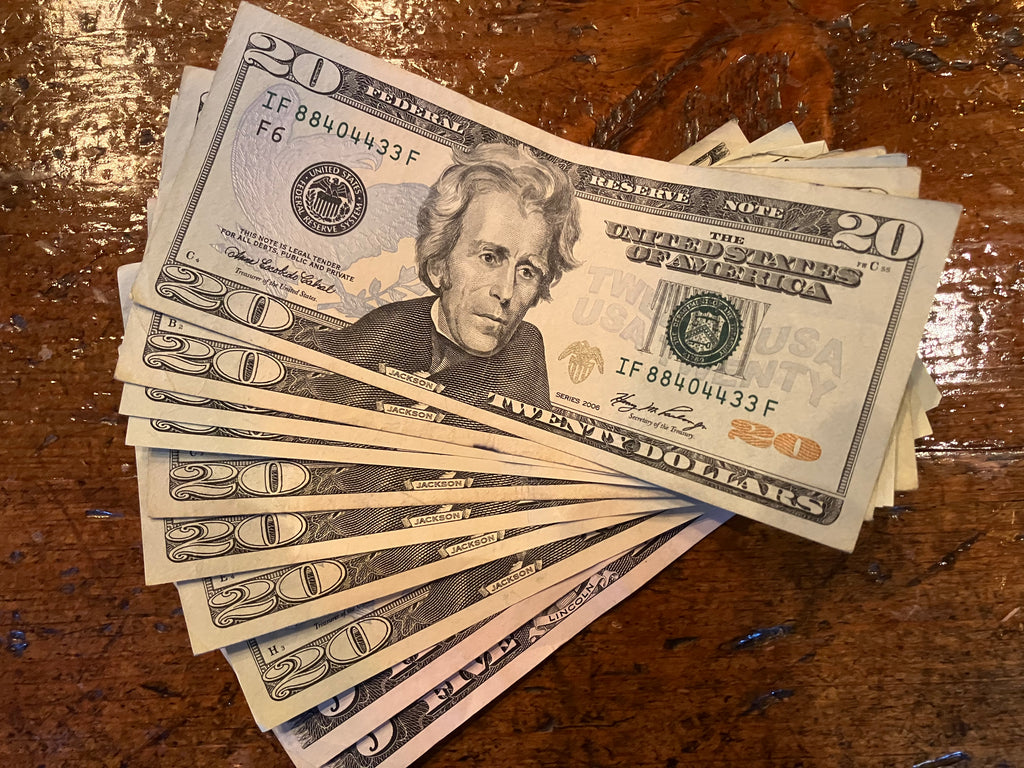 I have a new LAWN FELLOW who likes to be paid in cash. So, I went to the bank and got $150 in CASH.
A day or so later I began to wonder … WHERE did I put that MONEY?
I searched everywhere … finally ASKING GOD to help me!
Then I thought back to that day I'd gone to the bank and things started to make SENSE. I had put the $150 on the car seat next to me. Then, on the way home I picked up my MAIL and sat in the car in the GARAGE while sorting through the JUNK mail.
Without realizing it … I must have placed the $150 cash in the RECYCLE BIN in the GARAGE along with the junk mail!
I walked straight to the garage, looked in the BIN, and THERE IT WAS! I was shocked!
The real kicker is … when I put my trash barrels out for pick up the next day…. I'd FORGOTTEN to put out the RECYCLED bin (including $150).
God really does have a big job keeping his eye on me … and Lord, I'm forever grateful!
Claudia
••••
Thank you, Claudia, for once again PROVING that our best LOST & FOUND DEPARTMENT has God's name on the door.
Whenever we LOSE SOMETHING… what's the first thing we should do? Stop and pray.
The impetus Claudia received to BE STILL … and think back to that day… led her right to the recycle bin and the LOST MONEY.
Don't we love lost and found Godwinks?
Wishes for Winks
SQuire
Need a BELATED MOTHER'S DAY gift?
How about a Godwink MUG for MOM?