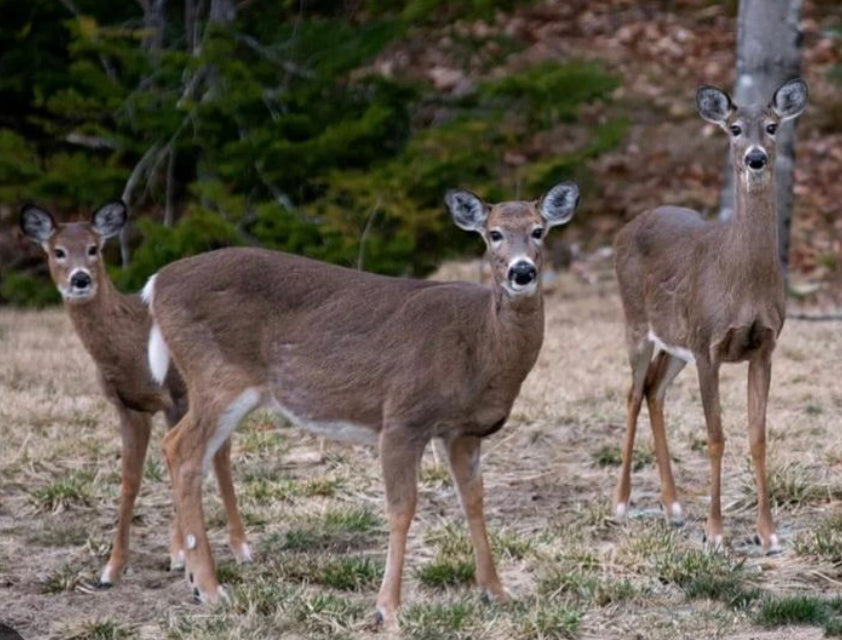 "It was Christmas and I was lost in my thoughts of not having enough MONEY to make it through the month.
 
I asked God for a SIGN … a confirmation that my prayer had been heard.
 
Then I boldly said, 'I would like to see THREE DEER, please!'
 
While preparing dinner, my dog Shadow started acting strangely so I opened the sliding back doors to the deck.
 
There they were! THREE DEER in my yard! It was very unusual… they never came onto our property.
 
I welled up with the realization that God DID hear my prayer and sent me THREE SIGNS ... representing the Father, Son, and Holy Spirit!"
 
Michele Traina-Delph
•••
 
Godwinks are always signs of hope. And when TIMES ARE TIGHT, we need a little extra confirmation that He has our backs and that everything is going to work out just fine.
 
May you have a Godwink-filled Christmas!
 
SQuire
 
Here are some LAST MINUTE GIFT IDEAS:
 
YOUR SPOUSE: This is an amazing gift and could change everything: wrap your promise in a note with one of the books below. Commit to your spouse your willingness to take the PrayStay Challenge… praying together 5 minutes a day for 40 days. Chose from "Couples Who Pray" or "40 Day Prayer Challenge". Still have questions? Everything you need to know for the best Christmas Present Ever… "Partnered Prayer"… can be found at PrayStay.com.
FOR KIDS: The classic Kingdom Chums award-winning children's movies created by SQuire at ABC, teach children strong family values. Available as downloads or DVD.