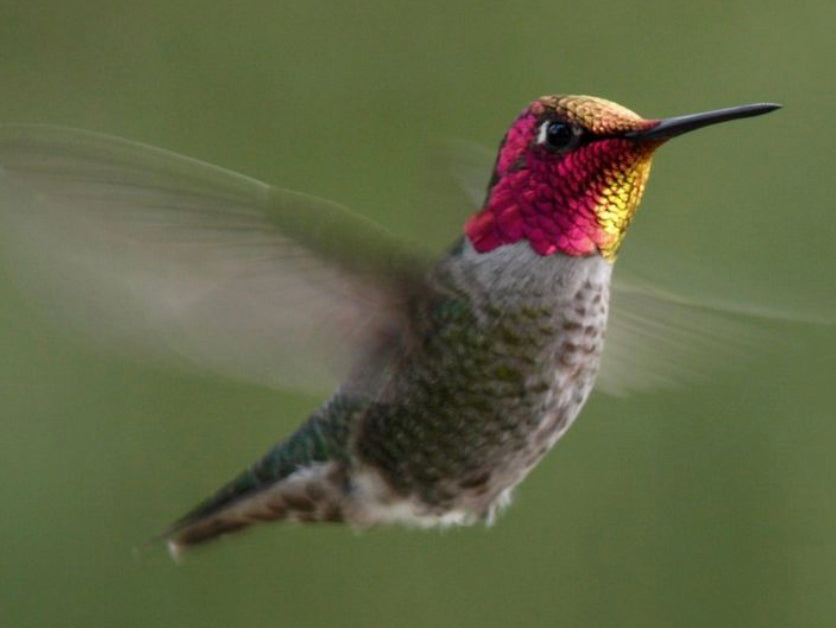 "My DAD loved hummingbirds.

He had passed a few days before and I was really sad, missing him terribly.

I ASKED God to send me a sign that he was OK.

To my amazement, a beautiful little brown and red HUMMINGBIRD appeared! Just like that!

As I watched it flutter all I could do was CRY because I knew it was a CONNECTION to Dad.

When I said 'thanks'... he flew away.

Well, on the 2nd anniversary of Dad's passing, ANOTHER little brown and red
hummingbird visited us.

Perhaps it was the same one from before. But this I know… that was another sign!

A Godwink!"

Margaret Dufren

•••••

We can never underestimate the simple power of ASKING God for anything.

In the book of Matthew He tells us, "whatever you ASK in prayer, you will receive, if you have faith."*

And remember, every ANSWERED prayer is a Godwink… even if it's dressed in brown and red feathers!

Good wishes for Godwinks.

SQuire
"Godwink Stories: A Devotional" is a favorite book among fans who like first-person stories about others... followed by a scriptural discussion of what each story means to them.
*Mt 21:22