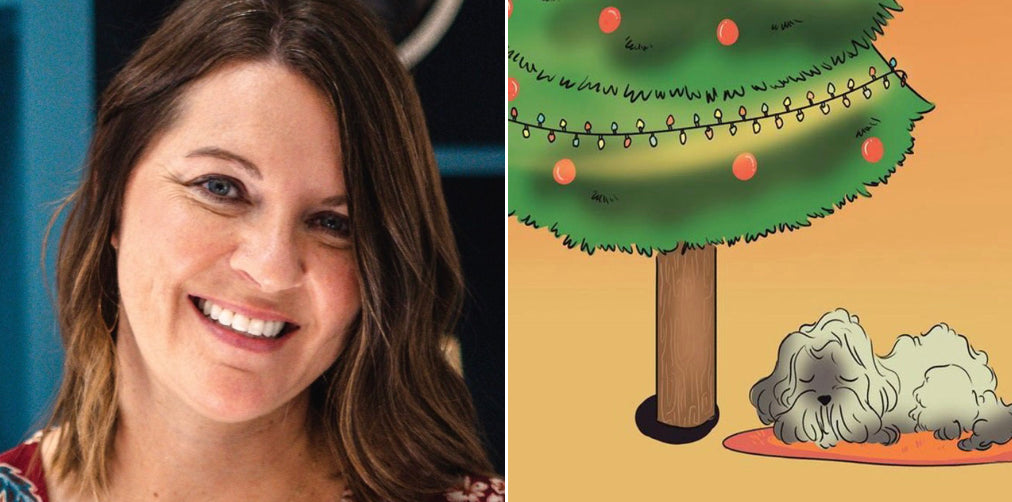 "It was a few days before Christmas and I was still HEARTBROKEN that my dog Scooter had passed away. I couldn't move past it. 
I prayed asking God to SEND me a dog who NEEDED ME. 
The next morning I got up feeling the weight was lifted. Five minutes later Mom texted me the picture of a scruffy little dog under these words: 'Look who showed up at my house.' 
He'd wandered around her area for days, was underweight, dirty and no one claimed him. But after some vet care and grooming he was happy pup. 
I asked my 12 year old what we should name him. He said, why don't you look up a NAME that means BLESSING. So, we called him Boone. 
Boone has lived up to his name … this Christmas he's been with us for 7 years and I even wrote a
children's book
based on his true rescue story." 
April Renner Curtsinger
 ••• 
April's sweet story reminds me of something we wrote in our book
Godwinks Effect
. "God's blessings usually have more than one purpose. An initial Godwink frequently results in cascading winks that can lift you and many others." 
I can only imagine that, every Christmas, April and Boone have arrived at that same uplifting conclusion. 
Good wishes for Godwink blessings. 
SQuire