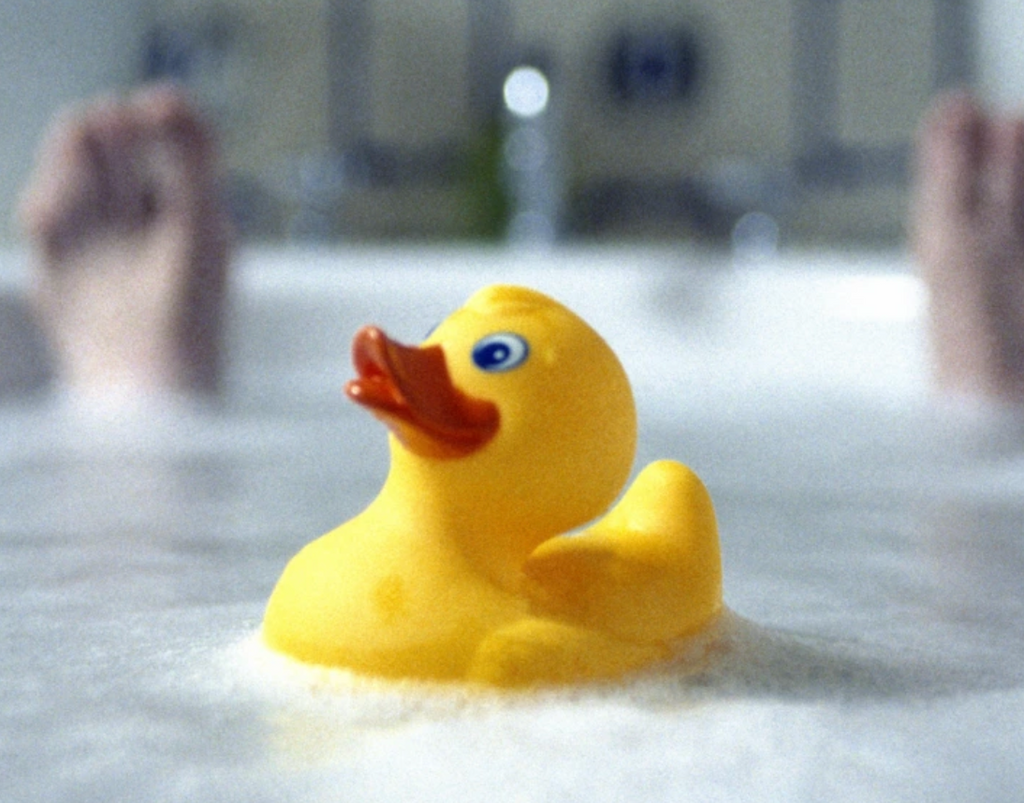 "My mother had Alzheimer's when she first moved into our home and COULDN'T REMEMBER to take her shower.
We came up with the idea to place a YELLOW rubber DUCK on her bureau as a reminder.
We loved having her with us for the next two years.
Just before Mom went home to be with the Lord I whispered a PRAYER into her ear, 'God, when Mom gets to heaven please send me a SIGN that she's OK.'
A few days later I accompanied my husband on a BUSINESS TRIP.
Arriving at our hotel I walked into the bathroom and nearly giggled. Sitting on the tub was a YELLOW rubber duck!
'That's it!" I said, starting to cry. 'That's MY SIGN."
From that very moment I felt my grief beginning to wane."
Theresa Grasso
••••
It's amazing the number of times we ask God for a SIGN of reassurance, and He delivers.
But every "ask" is a PRAYER and every "answered prayer" is a Godwink!
Then too... every Godwink is a SIGN of HOPE!
That's ducky.
Good wishes for Godwinks of wonder.
SQuire